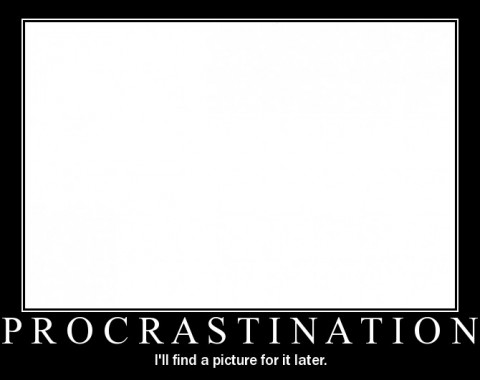 Aren't you all lucky? I'm trying to put off doing some actual work, so I thought I'd share some more recipes with you.
These are for Banana Muffins, Toffee Sauce, and Cherry Chocolate Brownies.
Banana Muffins.
I didn't like these at first, but I've grown to like them. They're even nicer the day after they've been baked. The recipe says to add 1/2tsp nutmeg with the flour, but I can't stand the stuff, so I had to leave that out when I did it.
2 medium-large Bananas
75g Soft Brown Sugar
4 tbsp Sunflower Oil
1 Egg
125ml Milk
200g Self-Raising Flour
1/2 tsp nutmeg
Preheat the oven to Gas Mark 5/190c.
Mash the bananas in a large bowl and mix in the sugar and oil.
Beat in the egg and milk until well mixed then fold in the flour and nutmeg.
Spoon into non-stick muffin tins and bake for 15-20 mins.
The muffin tins I use are ones I got for Christmas and they're ginormous so it takes mine a bit longer. Also, I sprikle a bit of brown sugar on the top of the muffin before baking. It makes the tops sweeter and slighty crunchy.
Toffee Sauce
This is gorgeous. I like it still warm over ice cream, or even drizzled on the banana muffin recipe above. I'm not sure hows best to store it if you need to. I kept it in a cup in the fridge, and the butter solidified. It warmed well enough in the microwave, but I think you'd be better re-heating slowly in a pan as I overcooked it in the microwave and it went very grainy.
120g Brown Sugar
120g Butter
100ml of cream/full fat milk.
Put the sugar and Butter in a pan and heat slowly together until all the sugar has dissolved. Be careful not to burn the sugar though.
Slowly stir in the cream/milk, and heat gently until the sauce is bubbling. Be sure to stir it constantly.
Remove from the heat and serve warm.
Quick Tip: I got impatient with this and decided to use it straight from the heat. Don't be like me. Not only did it make my ice cream melt in, like, seconds before I'd tried any at all, but I got a burned tongue for my troubles as well. Just be patient and I'm sure is much better.
I'm also working on trying to make a thicker version of this sauce, if you get any ideas, lemme know :-)
Cherry Chocolate Brownies.
These are an absolute fave. They are gooey and sticky and very more-ish. I'd bet they don't look too kindly to diets either, but boy are they gooood! I made these for a christmas gift, and they went down a treat.
150g Unsalted Butter
200g Plain Chocolate
175g Caster Sugar
2 tsp Vanilla Extract
5 Medium Eggs
1175g Plain Flour
3/4 tsp Baking Powder
250g Glacé Cherries, halved
For the Icing:
150g Plain Chocolate
2 tbsp Kirsch (I left this out)
4 tbsp Double Cream
Preheat the Oven to 180c/gas mark 4. Grease an 18cm square shallow cake tin.
Put the butter and chocolate into a bowl over a pan of simmering water. Leave the chocolate to melt without stirring. Remove the bowl from the pan and stir until smooth. Leave to cool.
In a bowl, whisk the sugar, vanilla extract and eggs until pale and thick. Stir the chocolate into the egg mixture then sift the flour and baking powder together and lightly fold into the mixture - with the cherries.
Pour the mixture into the prepared tin. Bake for 40 minutes or until just set. Cool slightly in the tin before icing.
To make the icing, put the chocolate and Kirsch in a heatproof bowl over a pan of simmering water. Once melted, add the cream and 4 tbsp water, and stir well. Pour over the brownie and leave to set.
Cut into 12 squares.
Yummy. I left the Kirsch out at the request of a family member who is teetotal. (I was kind of relieved not to have to buy a whole bottle of the stuff for the one recipe lol) My brownies needed a bit longer than 40 minutes - over an hour, but the oven was quite dodgy, so that could have affected the cooking time. Make sure you use a ehatproof bowl for melting the chocolate - I've forgotten to do this before and shattered my gran's fave mixing bowl :-/
Ok, so thats it for now. I made some blueberry muffins yesterday, but I didn't like the result at all, so I'll work on it before I post. I'll be back soon jabbering on about something else no doubt lol - I still have work to do after all.
By the way, if you have any recipes to share or suggestions for the blog, just let me know. :-)
xxClairexx